Overview
What is a Tuf*Tray?
By using Tuf*tray, you avoid all the problems created by wood boards. Our plastic proofing boards will not splinter, decompose, or absorb moisture, which can allow allergens to compromise product quality or safety. Check out our selection of plastic trays, proofing boards, cutting boards and fish filleting boards today!
Advantages of a Textured Surface
Attractive textured surfaces are available. If the bottom is textured, it makes it more difficult for the items to fall from a counter or tabletop. If the top is textured, it makes it easier to remove the food items. Food doesn't stick to the tray or board.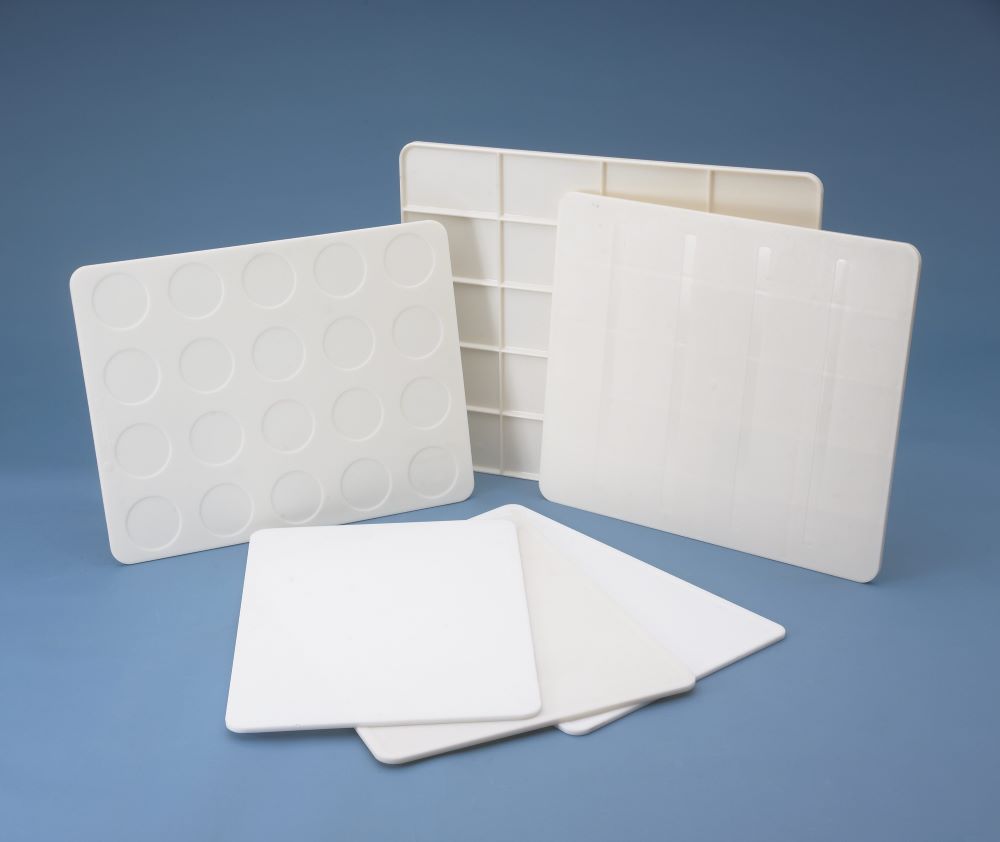 Durability, Convenience, Style
Tuf*tray is a great combination of durability, convenience and modern style. This durable plastic is made to endure years of use. These plastics can withstand normal wear and tear for long periods of time. The trays are both durable and economical. These food trays are perfect for a variety of uses. Catering, cafeterias, hospitals, bakeries or buffet displays are all perfect places for these plastic products. Use these food trays to serve all sorts of food. They can be easily stacked when not-in-use to save counter space.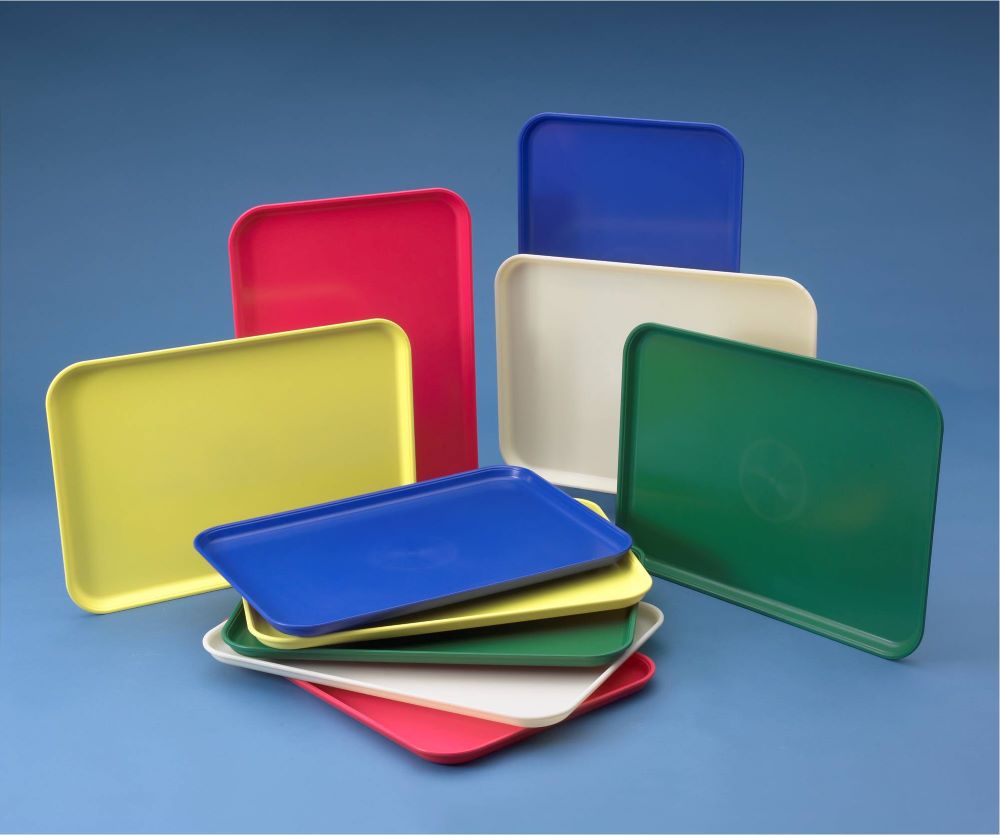 Easy to Clean
Tuf*tray cleans easier and more completely than any other plastic board or tray on the market, saving you money & unnecessary downtime. These plastics for food are sturdy and reusable. They are easily cleaned and brought back out for another use. Save counter and sink space when hand washing by stacking them. They are also dishwasher safe.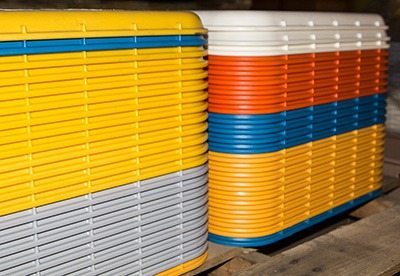 Tray Options
At ESTERLE, we offer a wide variety of Tuf*Tray Special Surface Boards which you will find useful in the food service industry. The baker, for example, will rely on these boards for proper product placement by utilizing the product alignment groves. Also note that your products will not stick to the textured surface. This will provide you with ease of in-tact product removal, resulting in less waste. The benefits of further waste reduction will be realized when you select our bottom textured trays. These trays reduce accidental slippage from your working or display surfaces. You will find that the advantages of our Special Surface Boards will positively impact your cost containment and assist in improving your profitability.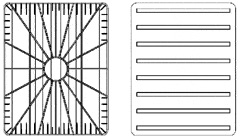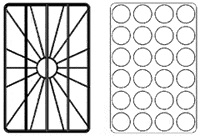 Tuf*Tray Strong Plastic trays are made from durable injection molded plastic. These sturdy trays are designed to give you years of trouble free use. Our re-enforced trays maintain their square blocking–no sagging or warping. They will remain strong, flat, and true. These trays are dishwasher safe, for ease of cleaning, and stackable, to save space. Unlike wooden trays that can harbor bacteria and allergens, resulting in product contamination and waste, our trays are food safe. Our Tuf*Tray Strong Plastic Trays are available in a wide range of sizes, with ribbed bottoms, and either flat or textured tops, as listed below. Custom sizes are also available to fit your exact needs. Our standard color is a natural beige, with custom colors available.
With heavy machines that are built to handle a variety of steels and alloys, we are well equipped to meet your manufacturing needs. Whether you have a small or large project, our CNC automation and manual machinery make us the forged tooling partner you need. We have sixteen injection molding machines that range from 90 tons to 2600 tons. We also use complete bolster systems to adjust dies, trim tooling to part geometry, and tool exchange systems that ensure high quality. Because of these machines, the size or weight of your order does not matter – we coordinate configurations with all of our machines. Our expertise includes designing and engineering. We build with all types of molds and all types of steels.
This line of injection molded plastic trays is designed with flat textured surfaces both top and bottom. Tuf*Tray Flat Plastic Trays function as the standard for bakery proofing boards. Food items will not stick to the textured surface, allowing for ease of in-tact product release. This results in improved product quality and a reduction in product waste, while improving your efficiency and productivity. This board is usable on both sides.
These sturdy boards are perfectly suited for use in the food service industry. In particular, our Flanged Boards will assist you in applications that require a tight control of releasing agents. For example, in the baking industry, these boards will help you to comply with FDA regulations regarding allowable percentages of white mineral oil. Our Tuf*Tray Flanged Boards also feature textured surfaces which improve the release and removal of in-tact product, resulting in less waste. This reduction in product waste, coupled with improved quality control and enhanced FDA compliance, will assist you in increasing your operational productivity and improving your bottom line.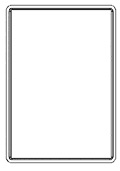 Our team at ESTERLE Mold & Machine Co. uses innovative engineering, machining, mold-making, and injection molding services to create Tuf*Tray cafeteria trays for the food industry. We can change the size or color of your foodservice trays to your unique specifications.
Esterle Mold & Machine Co. makes high-quality stackable food service trays, branded Tuf*Tray, from strong polypropylene in any size or color for your food service facility. All our trays are dishwasher safe. Tuf*Tray can handle rugged use. The trays will not decompose, splinter, or absorb moisture. They protect your products from cross-contamination of allergens and contaminants that compromise product safety or quality.
Protect your counters from cuts and scratches with our TUF-TRAY cutting boards. Ideal for restaurants, catering businesses, carving stations and your home kitchen. Choose from our 130+ different size boards. Whether you are cutting a large piece of meat or small vegetables, we have you covered. Our TUF-TRAY cutting boards are easy to clean and dishwasher safe.
Request a Quote
Please contact us about our machining, molding, or plastic tray products and our friendly sales team will be glad to provide you with a no-obligation FREE quote.